About the Event
Join the Calgary Corporate Challenge monthly Suncor Step Challenge and see how you and your company can get to steppin'. Participants will enter their steps every Monday (see schedule for exceptions), and our leaderboard will be updated weekly.
No registration necessary. Fill out the weekly forms available in the "Standings" section below (bright orange buttons!) and check the Leaderboard for updates.
Please note: Leaderboards are password protected for participant safety. Please contact your Company Captain for the password.
Get Motivated: Make a team within your company to keep each other accountable! Schedule workday walks for your one-on-one meetings, you can still Zoom or make it a phone call! Include your family for some more bonding time! Bring your headphones for podcast, or audio books, or some upbeat music! Do you have some tips for people who are struggling? Share them on the Discord Channel!
Where
Wherever the wind takes you
Who
All employees from registered companies Canada-wide
Stay Connected
Join Discord (free signup!) and Add our Server and navigate to the Suncor Step Challenge text channel to get connected to the community. Also feel free to create separate Servers to keep your team connected throughout the event.
Sponsors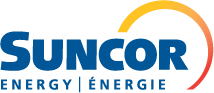 Suncor
Weekly Submissions (Links in Standings)
September Week 1 Submission

September Week 2 Submission

September Week 3 Submission

September Week 4 Submission